improving lives since 2001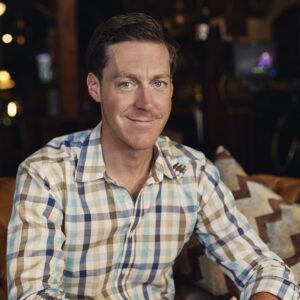 Clarke is a 20-year veteran of the drinks industry with deep whisk(e)y expertise. His unique skill set is the product of participation in many levels of the business.
Back in the olden days, Clarke moonlighted as barman and brewer at one of Denver's oldest whisky bars while completing his undergrad.
The opportunity to become one of the earliest distillers at Stranahan's Colorado Whiskey came out of nowhere, and Clarke jumped. While there, he completed an extended internship at Bruichladdich Distillery in Scotland and bought a cask, which is still sleeping on Islay.
After 6 years helping build Stranahan's to the point of acquisition, Clarke broke into pub ownership as partner and beverage director with Rackhouse Pub, now known as Bierstadt Lagerhaüs.
Building on his experiences in the on-premise, Clarke meandered into supplier-side marketing in the liquor business, cultivating whisky brands and stimulating consumer interest with the likes of William Grant & Sons, Gruppo Campari, Edrington Group, Möet Hennessy, and the Scotch Malt Whisky Society.
Today he runs Whisky Inc, an event + design studio, working with various clients and hosting bespoke whisky experiences of all shapes and sizes.